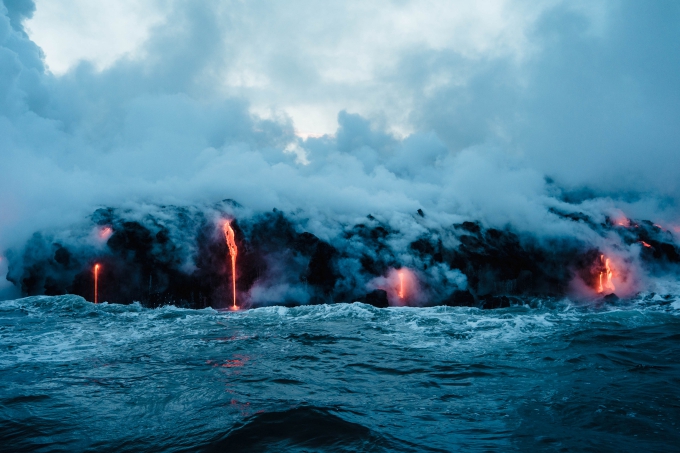 In preparation of composing his second multimedia symphony focusing on the natural phenomenon of volcanoes, Ēriks will be travelling for a research expedition to the USA, Hawaii and New Zealand. The second part of his research will follow in the Autumn, when additional stories about volcanoes will be collected from Iceland, Italy, Japan and other countries. The Volcano Symphony will be premiered in 2018.
Staying in New Zealand, Ēriks will be Composer-in-Residence and Keynote Speaker at Choral Connect 2017 in Auckland from July 8–12. Choral Connect is the New Zealand Choral Federation (NZCF) Association of Choral Directors (ACD)'s convention for choral conductors and offers training for conductors and composers, workshops, masterclasses, forums and concerts. As part of this year's programme, the New Zealand Youth Choir and New Zealand Secondary Students Choir — led by guest conductor Dr Andre Thomas — will premiere a new work by Ēriks.
Prior to his travels, Ēriks will speak at IAML 2017, the 66th annual congress of the International Association of Music Libraries, Archives and Documentation Centres, which will be held from June 18–22 at the National Library of Latvia in Riga. He will speak about the library as a place of inspiration and a source of knowledge during the preparation of his first multimedia symphony project Nordic Light, for which he did research on the Northern Lights in the university libraries of Cambridge and Tromsø.