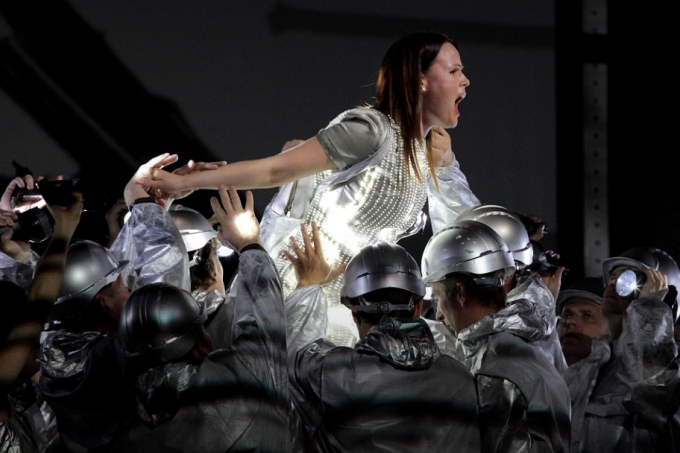 Ēriks' opera The Immured will have its final performance of the season at the Latvian National Opera and Ballet in Riga on May 5. It will be back on stage as part of LNOBs 2017/2018 programme on October 25.
For more information and tickets, visit Opera.lv. Watch a promo clip here.
The Immured was premiered in May 2016 and tells the story of the construction of a library, and the sacrifices without which nothing great can ever be created. It's a modern-day legend, whose sources are found in the folklore of various European cultures, as well as in modern Latvian society. The heroes of this tale are artists and masons, librarians and politicians, their love and betrayal, faith and responsibilities. The opera is based on an original idea and libretto by Latvian poet and writer Inese Zandere.
Photo: Agnese Zeltiņa