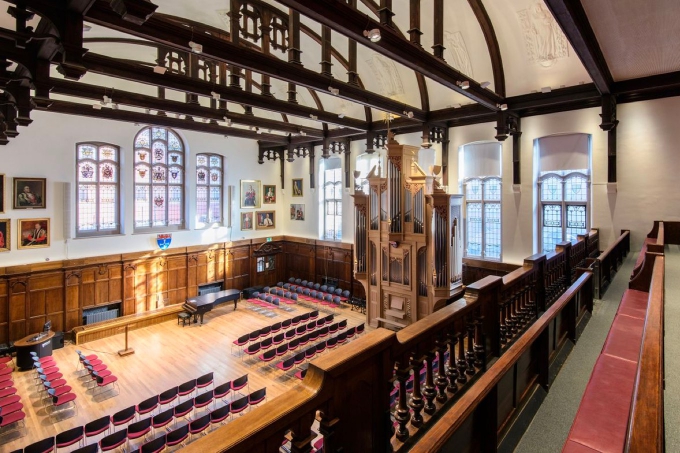 On 12–13 September Ēriks will be in Cologne, Germany for a masterclass in composition. The event is organized by the Roman Catholic Archdiocese of Cologne in collaboration with the General Association of the Cecilian Movement Germany (ACV) and the Cologne University of Applied Sciences for Music and Dance (HfMT Köln) and invites composers from the Archdiocese and ACV area as well as students of the HfMT Köln.
Along with fellow artists and educators representing academic institutions from the US, UK, Norway, Lithuania, Portugal, and Greece, Ēriks will visit the University of Aveiro in Portugal for the Hands-On Research Symposium 2019. Held from 28 October to 2 November, the event focusses on artistic research and offers an opportunity for the participants to discuss their projects. Ēriks will contribute to the symposium as a keynote speaker and jury member.
Ēriks will be in the UK for a singing workshop in Newcastle University's King's Hall on 9 November. The event is organized by Newcastle-Gateshead-based mixed-voice chamber choir Voices of Hope and conductor Simon Fidler, winners of the UK's National Choir of the Year Competition 2016. Ēriks will lead the participants through several of his own works and some of his favourite works by other composers.
On 27 November Ēriks is invited to the Dussmann music store in Berlin to speak and be interviewed with the audience present.
Photo: Newcastle University