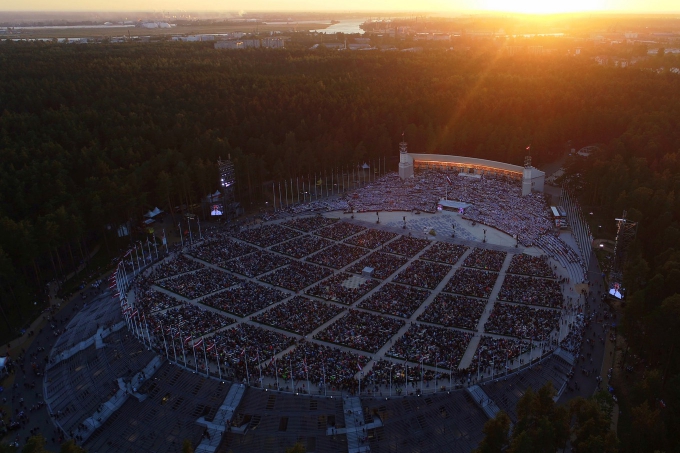 Two of Ēriks' latest works were premiered during the XXVI Latvian Song and XVI Dance Celebration 2018. Held every five years since 1873, the festival is one of the largest choral events in the world and a significant happening in Latvian culture. This year, the UNESCO-listed phenomenon coincided with Latvia's centenary and welcomed around 43,000 participants and 500,000 visitors (approximately one in four Latvians). The seven-day programme featured 65 events celebrating the 'singing nation's' culture and ancient roots.
Performed by 12,000 singers, Krustiem zvaigznes debesīs (Stars Crossing in the Sky) is based on Latvian folk texts compiled by Uģis Brikmanis and was premiered at the festival's all-night main concert at Riga's Mežaparks Open-air Stage.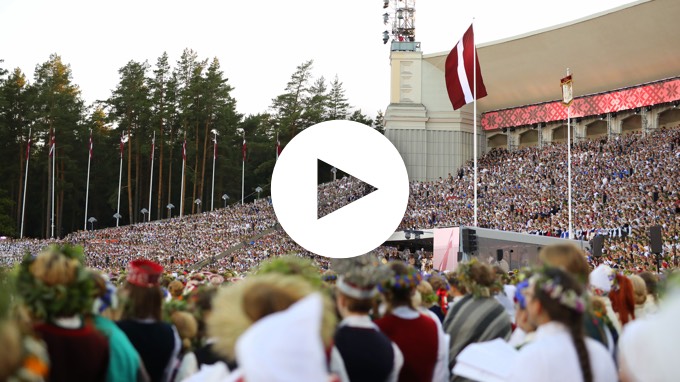 Jūras sidrabs (Silver of the Sea) was premiered during the Latvian Choral Symphony Concert held in Arena Riga. Led by conductor Māris Sirmais, the 13-minute work based on a Latvian folk text was performed by a combined symphony orchestra, professional and amateur choirs, and accompanied by Ieva Mežgaile, Anda Eglīte, and Ansis Jansons on kokles, a Latvian plucked string instrument.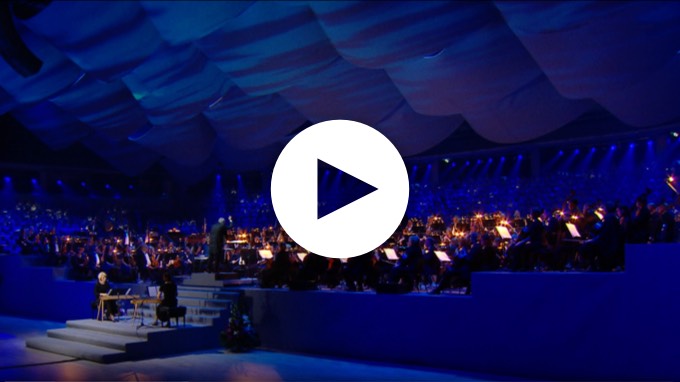 Silver of the Sea

The sun flew far away
Behind nine lakes.
Its shiny chains jingled
As it settled into the sea.

As the sun sets in the eve,
The treetops turn crimson:
The sun is gathering its skirts
On its way to the sea.
Translation: Ieva Lešinska
Photos: Vil Muhametshin, Reinis Oliņš, LTV