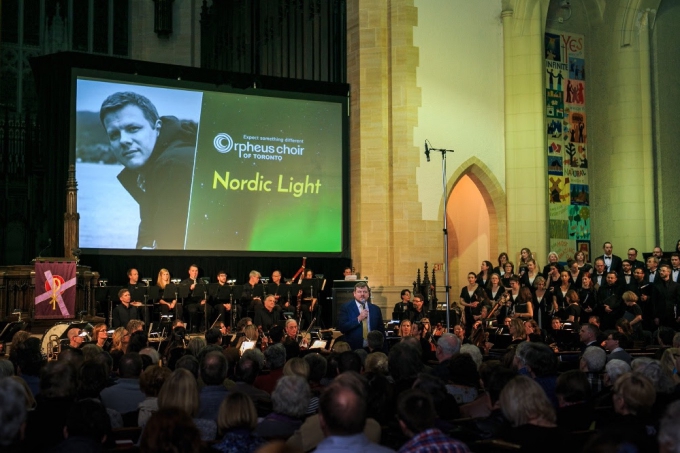 The Adlers Agency and the Orpheus Choir of Toronto have won the Choral Canada Outstanding Innovation Award for their co-production of the Nordic Light Festival. The two-week long, four-city tour was held in February and included public workshops, lectures at universities, and Q&As with Ēriks in Toronto, Kitchener-Waterloo, Ottawa, and Montreal as well as the Canadian premieres of the Nordic Light multimedia symphony and the documentary film Nordic Light: A Composer's Diary.
The jury highlighted that 'the Nordic Light Festival premiered and showcased a major composition which in itself provides an important contribution to the choral cannon. More importantly, through workshops in Toronto, Montreal, Ottawa and Kitchener-Waterloo, this event gave many other choirs the opportunity to interact with Ēriks Ešenvalds and exposure to more of Ešenvalds' repertoire. It was another example of Orpheus' commitment to disseminating major international choral repertoire, and to building community through choral music.'
National in scope and awarded every two years, the Choral Canada Award for Outstanding Innovation 'recognizes a business or group or individual that provides innovative support of or an outstanding contribution to the choral art in the areas of advocacy, sponsorship or a choral event. Awards are based not only on the nature of innovative support for promoting and nurturing the choral community but also on the significance, scope and vision of the project or event itself.' This year's award was presented at the national Podium Conference and Festival in St John's, NL.