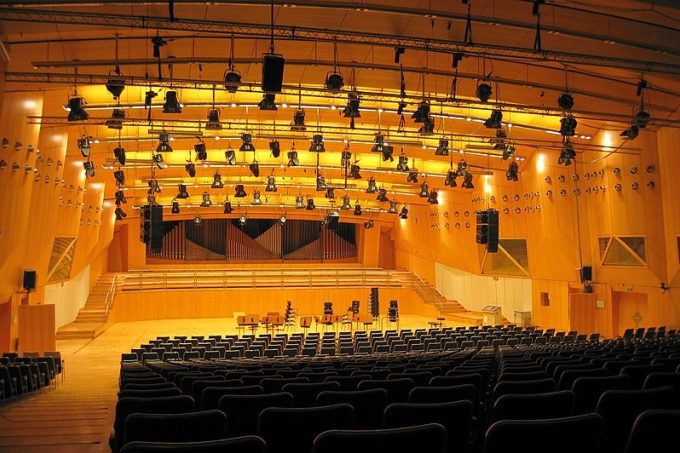 On 26 February Frankfurt Radio Symphony (hr-Sinfonieorchester) will livestream Teoton & Ocean, a concert with Dima Slobodeniouk, Wu Wei and Iveta Apkalna performing works by Jukka Tiensuu, Milica Djordjevic, Sebastian Fagerlund, and Ēriks Ešenvalds.
Teoton & Ocean
Friday 26 February
20:00 / 8 pm (CET, UTC +1 hr)
hr-Sendesaal, Frankfurt am Main
Wu Wei, sheng
Iveta Apkalna, organ
Dima Slobodeniouk, conductor
hr-Sinfonieorchester
Jukka Tiensuu, Teoton – Concerto for sheng and orchestra
Milica Djordjevic, Quicksilver
Ēriks Ešenvalds, Voice of the Ocean – Concerto for organ and string orchestra
Sebastian Fagerlund, Isola
Ēriks' work Voice of the Ocean was written for Iveta Apkalna and first performed together with the Latvian National Symphony Orchestra and conductor Andris Poga in Riga Cathedral in September 2014. Since 2017 Apkalna has served as the titular organist of the Klais organ at the Elbphilharmonie in Hamburg.
Image: Emkaer / Wiki Commons / CC BY-SA 3.0