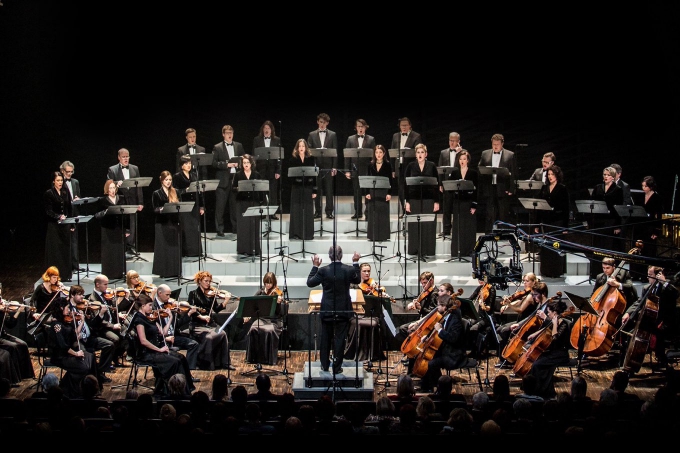 Both of Latvia's professional choirs will be on tour during mid-November, with several of Ēriks' works included in their programmes. The Latvian Radio Choir will cross the Atlantic for concerts in New York, Durham NC, Washington DC, and Toronto, while State Choir Latvia will visit Austria and Lithuania's capital Vilnius.
On 13 November, the Latvian Radio Choir returns to New York for the Lincoln Center's annual White Light Festival, where it made its debut in 2012 with a programme that included Ēriks' work Légende de la Femme Emmurée. This year, the concert at the Church of St Mary the Virgin includes Stars and A Drop in the Ocean as the opening and closing works of the evening. A Drop in the Ocean will also be performed at choir's concert at the Library of Congress in Washington DC on 16 November and both works are included in the programme for their appearance at the Soundstreams showcase in Toronto on 17 November.
State Choir Latvija will perform Stars and Rivers of Light in their concerts at Austria's Voices of Spirit festival in Ilz, Graz, and Feldbach on 23, 24, and 25 November respectively. The Dew and Rivers of Light are included in the choir's concert at the Palace of the Grand Dukes in Vilnius, Lithuania on 15 November.
Photo: Latvian Radio Koris / Twitter