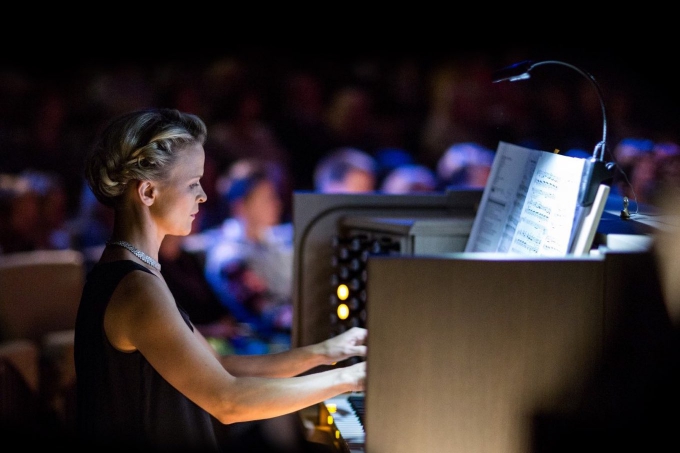 Eriks' concerto for organ and string orchestra Voice of the Ocean will be performed by Kremerata Baltica and Iveta Apkalna during their upcoming tour in Germany, Austria, and Latvia in November. Titled Bach and Baltics, the eight-concert tour starts in Apkalna's birthplace Rēzekne in eastern Latvia (4 Nov) and is followed by concerts in Innsbruck (6 Nov), Rosenheim (7 Nov), Landau (9 Nov), Fulda (10 Nov), Essen (11 Nov), Hamburg (12 Nov), and Leverkusen (13 Nov). Voice of the Ocean will be performed alongside Vasks' symphony for string orchestra Voices, Bach's Chaconne arranged for string orchestra by Gidon Kremer, and Sumera's Symphôné for strings and percussion.
Written for Apkalna, Voice of the Ocean was first performed together with the Latvian National Symphony Orchestra and conductor Andris Poga in Riga Cathedral in September 2014. Apkalna, a leading organist and currently serving as titular organist of the Klais organ at the Elbphilharmonie in Hamburg, has also premiered Fantasia for organ solo (2007), Eriks' first work dedicated to her.
Voice of the Ocean will be Eriks' first work to be performed by Kremerata Baltica, the acclaimed Baltic chamber orchestra founded by violin virtuoso Gidon Kremer.