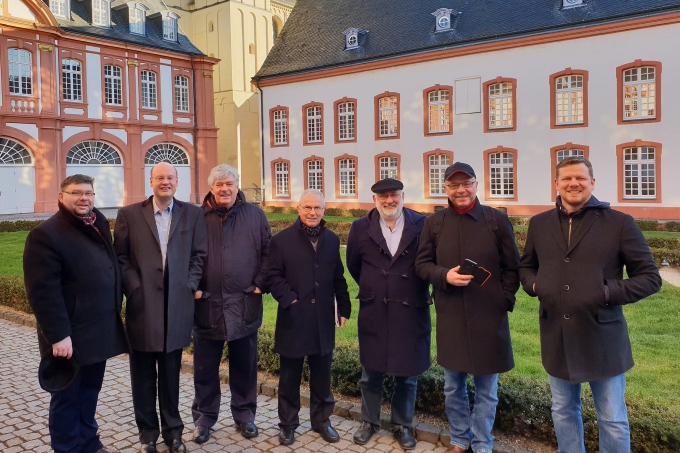 On February 16, Ēriks joined Vaclovas Augustinas, Pawel Łukaszewski, Vincenzo De Gregorio, Stephen Layton, Jan Łukaszewski, and Enjott Schneider in Brauweiler, Germany, for the jury session of the 15th International Composers Competition Musica Sacra Nova 2019 under the honorary patronage of the Pontifical Institute of Sacred Music in Rome, Vatican.

Applicants could submit compositions in one or both of the competition categories: (A) a composition for unaccompanied mixed choir (max 16 voices) to a latin Christian text, and (B) a liturgical composition for mixed choir (4–6 voices) with organ to a latin liturgical text. In total, 43 compositions were submitted by composers up to 35 years old from Germany, Italy, Korea, Lithuania, Poland, Slovenia, Spain, and the US. The winners in category A were Michal Malec (Poland), Beata Juchniewicz (Lithuania), and Jakub Szafranski (Poland), in category B Katarzyna Danel (Poland), Aleksander Jan Szopa (Poland), and Carles Prat Vives (Spain).

Directed by Paweł Łukaszewski and Richard Mailänder, the competition is organized by Erzbistum Köln (Germany), Freundeskreis Abtei Brauweiler (Germany), Musica Sacra Institute (Poland), and Polski Chór Kameralny (Poland), and co-organized by Gaude Mater International Festival of Sacred Music in Częstochowa (Poland), The Choir of Trinity College Cambridge (UK), and Jauna Muzika Vilnius Municipal Choir (Lithuania).