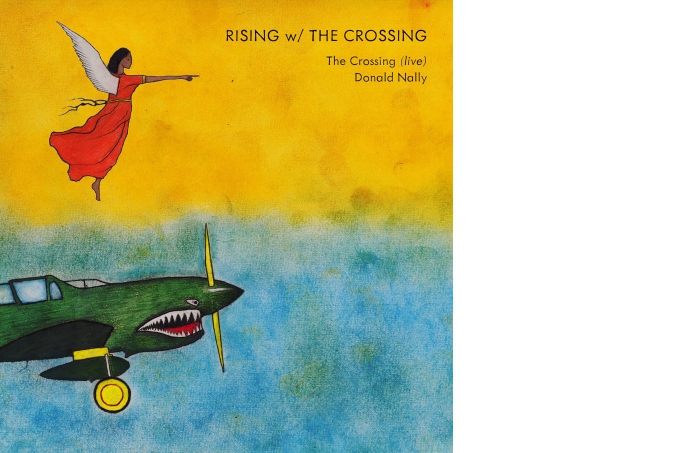 The album Rising w/ The Crossing by Philadelphia-based professional chamber choir The Crossing and Donald Nally has been nominated for a Grammy Award in the category Best Choral Performance. Released on New Focus Recordings in December 2020, the album features Ēriks' works Translation, commissioned for The Crossing's Jeff Quartets in 2016 and based on a text by Oregon poet laureate Paulann Petersen, and Earth Teach Me Quiet, commissioned by the Vocal Art Ensemble of Sweden under Jan Yngwe in 2013 (supported by the Swedish Arts Council) and based on a prayer of the Ute people of North America.
Rising w/ The Crossing was included in NPR's A Diary Of Classical Albums For A Troubled 2020. Earth Teach Me Quiet was selected amongst the New York Times 25 Best Classical Music Tracks of 2020. The New York Times' classical music editor Zachary Woolfe wrote:
'Earlier this year, when singing together became just about the most dangerous thing you could do, Donald Nally, the magus behind the Crossing, our finest contemporary-music choir, began posting daily recordings from their archives. He called it "Rising w/ the Crossing," also the title of an album of a dozen highlights. There's David Lang's eerily prescient reflection on the 1918 flu pandemic, performed last year, and Alex Berko's stirring Lincoln. But I keep returning to Ēriks Ešenvalds's dreamily unfolding appeal to the Earth, its text a prayer of the Ute people of the American Southwest: a work of true radiance, fired by the precision and passion of this spectacular group.'
The other nominees in the category Best Choral Performance are Sheehan's Liturgy of St John Chrysostom by The Saint Tikhon Choir under Benedict Sheehan, the Estonian Philharmonic Chamber Choir under the Latvian conductor Kaspars Putniņš with their recording of Schnittke's Choir Concerto and Three Sacred Hymns and Pärt's Seven Magnificat-Antiphons, Mahler's Symphony No. 8: Symphony Of A Thousand by the Los Angeles Philharmonic under conductor Gustavo Dudamel, It's A Long Way by Skylark Vocal Ensemble under Matthew Guard, and The Singing Guitar by Conspirare under Craig Hella Johnson.