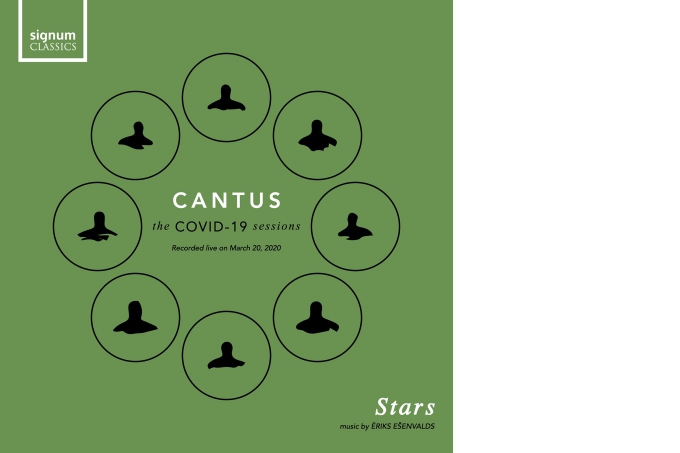 Since late August, Minneapolis-based men's vocal ensemble Cantus has been releasing their digital-only live recording project The COVID-19 Sessions on Signum Classics. The recording of Ēriks' work Stars was released on 12 November.
The COVID-19 Sessions was recorded in March at Westminster Presbyterian Church in Minneapolis amidst the growing COVID-19 outbreak in the US. Tenor Paul Scholtz on the project: 'Cantus tour dates and home concerts were being canceled and it was clear there would be only a limited window in which to sing together before the world went on pause. What would social distancing and prohibitions on large gatherings mean for vocal music, our communities, and the world at large? Cantus' vision is to give voice to shared human experiences and what better way than to offer these performances amidst this great turmoil and uncertainty. We hope you can find yourself and your experience reflected somewhere in these sessions. The pieces you will hear span a great breadth of emotion, from joy to sorrow to wonder to pain. We hope you will find the performances themselves informed by the emotional states in which they were recorded — heightened at different times in different ways.'
Listen to Stars (Live) on Spotify or Apple Music.