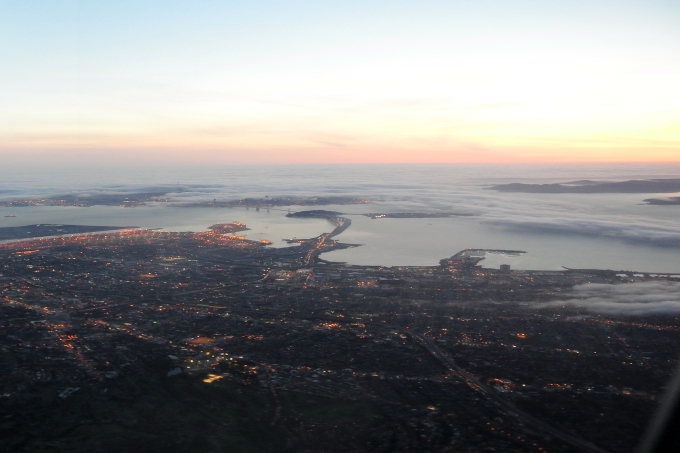 During mid-May, Ēriks will be visiting the San Fransisco Bay Area for his residency with the Valley Concert Chorale. The Valley Concert Chorale, celebrating their 54th season as the Tri‑Valley's premier chorus, will host the Ēriks Ešenvalds Choral Festival on May 19 and 21.
The festival includes two performances, where the Valley Concert Chorale and director John Emory Bush will be joined by the San Jose State University Choraliers, California State University East Bay, and Mt Eden High School. The programme is devoted to Ēriks' choral works and also features a performance of Seascape for piano solo. See more details below.
Staying on the West Coast, Ēriks will be visiting the University of Washington in Seattle, giving workshops and talks on his work. On May 16, UW organises People of the North: Creating the Nordic Light Symphony (7:00 pm • Kane Hall Room 220), where he will speak about his journeys to the north, and the people of Norway, Finland, Sápmi, Iceland, Latvia, Estonia, Greenland, and Alaska whose songs and stories are woven into the symphony. Conductor Richard Nance of the Choir of the West, Pacific Lutheran University in Tacoma will share his experience performing the North American premiere of the symphony earlier this year.
Ēriks Ešenvalds Choral Festival
— Friday May 19 • 7:30 pm
All Saint's Catholic Church • Hayward
— Sunday May 21 • 7:00 pm
Mission Dolores Basilica • San Francisco
Trinity Te Deum • The Earthly Rose
Valley Concert Chorale
John Emory Bush, conductor
Only in Sleep • Let it be forgotten
San Jose State University Choraliers
Dr Jeffrey Benson, director
Nunc Dimittis • Picture Frame
California State University East Bay
Dr Buddy James, director
Northern Lights • The Cloud
Mt Eden High School
Kenneth Rawdon, director
Amazing Grace • My Song • Long Road
Choirs combined
Seascape
Daniel Glover, piano
Photo: East Bay aerial by Adbar (CC BY-SA 3.0)